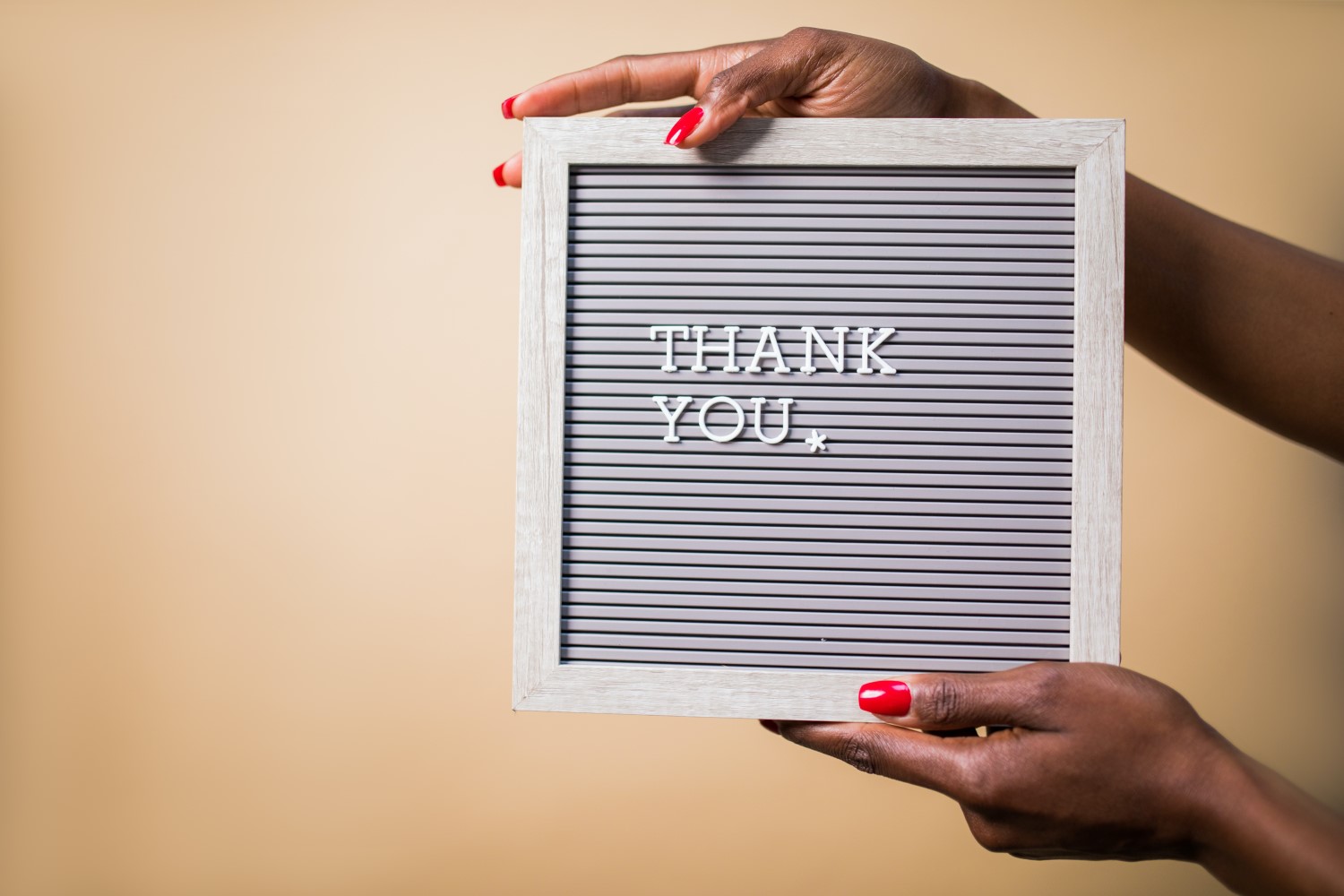 Amidst the struggle of networking, managing deals with current clients and resolving conflict, there is a power granted in the act of giving thanks. This part of a business relationship is often overlooked in the hustle to meet deadlines and expectations of the clients. Taking a step back to use this simple technique will help small businesses win and keep better-quality relationships with their clients.
The art of giving thanks to others can be done effectively in many different ways. On speaking about gratitude, Keith Kalfas, Landscaping Entrepreneur said "Whether you're sending them a postcard, or brownies, or genuinely saying 'thank you so much for your business,' you absolutely have to do that." For businesses who have regular meetings or group gatherings, inviting important clients, when appropriate, can help build rapport and show genuine gratitude and appreciation for the clients' business. In just a few short words to spending an evening, there are many valid approaches to showing gratitude for clients.
Never underestimate the power of a simple thank you letter. In the heat of the moment it can seem of little consequence, but to the clients it is a deeper sign of genuine gratitude. The sender will be on the minds of the clients and they may even feel like part of a family. This builds trust between businesses and their clients. These clients will feel more confident in their decision to do business with their respective companies.
To some there are concerns about how clients may receive the offer of gratitude. While some consideration is needed, there is generally a better client-retention rate with the businesses. Client satisfaction is improved through a sense of community within the business, where the client feels appreciated and thanked for doing business with the company. They are more likely to invite their friends and family, gaining a greater reputation and more loyal clients as a result.
To all of our clients here at JTC CPAs, we thank you for being with us. We are grateful for your business and we hope that you have felt appreciated through choosing our services for your accounting and bookkeeping needs. For those with inquiries about our services, please feel free to give us a call and see how we can help!